#1 Wedding DJ in West Michigan
About Dream Productions
The Dream Productions Wedding Story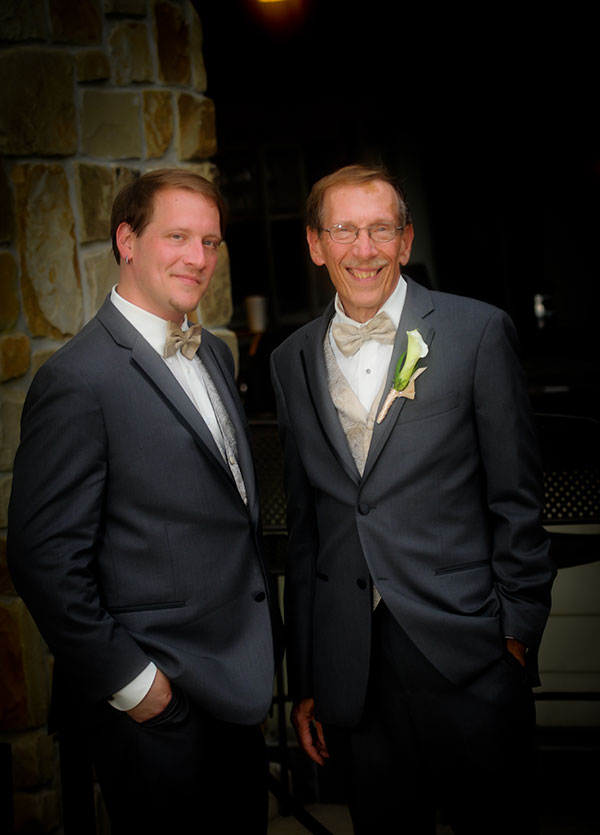 Dream Productions was founded on being an outstanding solution for your wedding entertainment.
Our roots come from being a locally owned business founded on one major goal…. To provide the best entertainment in Michigan with the customer's wishes always in the forefront.
Dream was founded by John and Bob Becker. Bob's years of DJing in Grand Rapids provided the foundation. In fact, Bob's father, (John's grandfather), was part of a musical team in the 1930's called "The Wash Twins" … this live musical show was heard on WASH (now WOOD Radio) each week for years.  John, from the moment he could remember, was always into music and entertainment. John, at age 10, started his own small business with a clown and magic show which he used to entertain family and friends.
We treat your wedding as the most important day of your life. It is an honor for us to serve you and make your day one that you and your guests enjoy and are thrilled with …. And just have fun.
The Grand Rapids Press ran an important article some time ago… " To Have and to Spend – Michigan Brides watch their wedding budgets, but aren't skimping on their big day". The expert writes: "Guests are going to remember your entertainment "…  it was the Number 1 item in the official report. The article also states that "the average DJ in West Michigan charges $850.00 and the going rate nationwide for a DJ is $1200.00".  Why would you want to "look for the cheap on the biggest day in your life?" Why would you risk a bad time with a $300 or $500 bargain DJ who says he is "awesome".
Dream Productions is here to ensure the excitement and fun on your wedding day. We have been in business over thirteen years, and have been awarded the Best Wedding DJ business in West Michigan for the last seven years in a row. This means we have scored 5 out of 5 ratings from all brides. (Please see us on WeddingWire.Com under Grand Rapids DJ vendors).
We are with you from your engagement through the "Big Day". We are here to customize your wedding music, the wedding announcements and toasts, and will make suggestions about all the fun things that you can do at the reception. Plus, we go all out to find all the songs you want just for your day. We want to make sure you and your guest love the fun, the music and dancing. Our goal is to make sure we have far exceeded your expectations!
And if that is not enough… We have the best light show in Michigan … None Better! We have the "Dancing with the Stars" lights as seen on ABC TV each season. Ask about our spotlighting your first dance together, having your names and wedding date in lights, and having you dance your first dance "on the clouds"! You will look and feel like you are "Dancing with the Stars".
We have a ceremony option as well. Whether your ceremony is outdoors or offsite from the wedding reception venue, we will help you pick out ceremony music, and make sure all your guests hear the ceremony with wireless mics and speakers outdoors.
We would be honored to meet with you and discuss … there is never an obligation nor any pressure whatsoever…. We are not that way and never will be.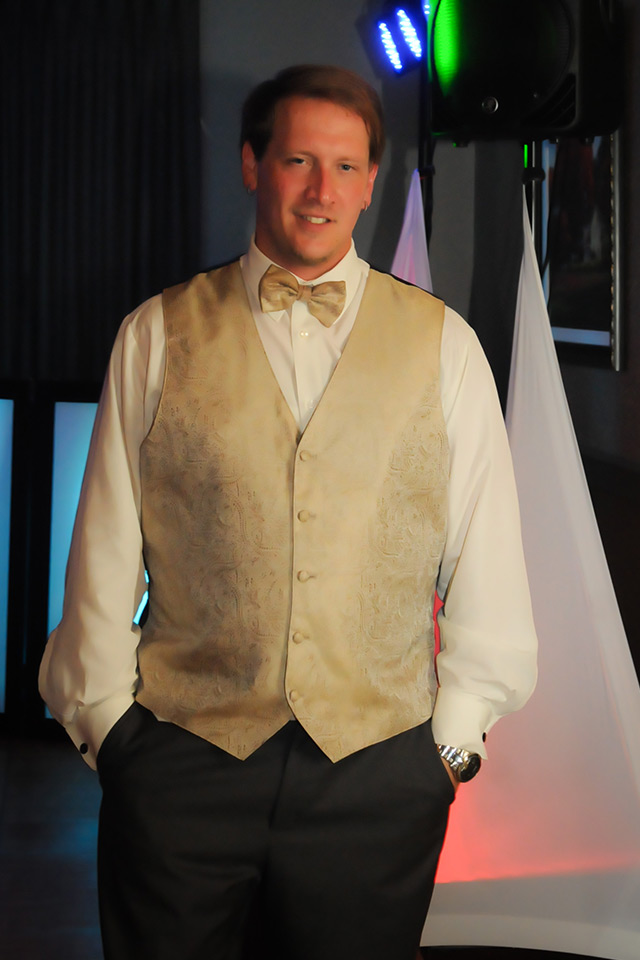 John Becker
Owner, Senior DJ
---
I have been a professional DJ for over 11 years. I love weddings and many can tell this by my enthusiastic personality. I have a great knowledge of music as music is in my genes, as my father has been a Radio Disc Jockey for over 50 years. My DJ style is by grabbing the feeling of all ages and reading the crowd ... "Understanding how music influences people and drives them with emotion is why I'm in the business" . "It's all about making people dance and fall in love as the music shines in a slow dance." Mine and my company's vision of providing wedding entertainment is very fundamental: "This day is THE MOST important day in a Bride's life! I want to make it outstanding and unforgettable. It's an honor to be selected and trusted with your wedding reception. Like our company name, "Dream Productions", we will make it exactly as you planned and dreamed!" Over years of creating Dream Productions, I have done multiple weddings that included cultural music and traditions. I have seen many different themes and styles as people imagine there perfect day! I feel honored to be given the opportunity to play such a large role in our clients' lives. Dream Productions is designed as a premier wedding entertainment service with DJs that ensure attention to every detail and who strive to keep the dance floor full the entire night. Dream Productions, as a company, provides outstanding wedding packages at competitive prices that include amazing lighting, gigantic music selections, and a proven wedding planning system! I feel I have an outstanding team that will make your special day one to remember!
---